Posts for tag: Cosmetic Dentistry
By Personalized Dentistry
March 02, 2019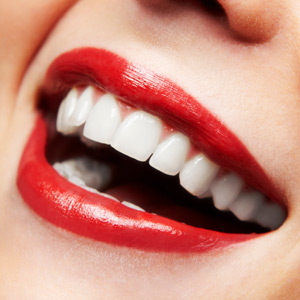 Before we discuss cosmetic options for transforming your smile, and before any preparations for treatment, there's one question that needs to be answered: What do you want to be different about your smile?
There's a common misconception that cosmetic changes to the teeth and gums — a "smile makeover" — is primarily a technical achievement based on rigid principles of beauty. Patients believe they must defer to their dentists for what will look best. But that's not the entire picture: what's often lost in the understanding is that it's your smile — the smile at the end of the process you must be comfortable showing with confidence.
In this regard, there are two types of patients, with no right or wrong view — simply what a patient perceives as the smile they want. Some want the "perfect" smile — the greatest level of regularity between teeth shape, size and alignment and the maximum level of brightness. Others are more comfortable with a "natural" smile, a more subtle look with just enough change to create something new and different. The latter may even desire a less than perfect look that doesn't "fix" all their imperfections — the ones they believe give their face "character."
Knowing to which side you lean is important at the outset. It's then important for you to communicate those expectations with us. While we're focused on the technical aspects of treatment — tooth length, the lineup of teeth with other facial features or the gum-to-lip distance — only you can express what's going to be a beautiful yet comfortable smile for you. By meshing the technical requirements with your personal desires, we're able to formulate a makeover plan that fits you.
It all begins with a comprehensive examination to determine the exact health state of your mouth, and it may be necessary to first perform dental work to improve it. From there we can discuss what is and isn't possible to change the appearance of your teeth and gums. In the end, we want the same result as you — a beautiful smile you're happy and confident to show the world.
If you would like more information on smile makeovers, please contact us or schedule an appointment for a consultation. You can also learn more about this topic by reading the Dear Doctor magazine article "Great Expectations: Is what you get what you want?"
By Personalized Dentistry
October 29, 2018
It's time to find out how professional teeth whitening can spruce up your smile.
It's inevitable that our smiles will begin to dull and yellow over the years. Luckily, with the help of today's developments in cosmetic dentistry, there are multiple amazing ways to rejuvenate your smile! If you have been struggling with discolored teeth, our Sayreville, NJ, dentist Dr. Bhatti can help you achieve that more radiant smile you've been looking for.
The Benefits of In-Office Teeth Whitening
One reason so many people turn to professional in-office teeth whitening is that they can see amazing results after just one session. In fact, sometimes one treatment in our Sayreville office is all it takes! This aspect is especially great if you want to get a whiter smile before a special event such as a wedding or an important job interview.
Of course, some people may be hesitant to get teeth whitening because they worry about tooth sensitivity, which is a common side effect of whitening. If you have this hesitation, all you have to do is let us know during your consultation. One of the benefits of having a dental professional whiten your smile is that they can tailor your treatment to your specific needs and reduce the likelihood for sensitivity.
External dental stains caused by aging, as well as certain foods and drinks, respond the best to professional teeth whitening. These stains are often yellow in nature. Of course, if you have stains caused by years of smoking they may also respond well to treatment but it may take several sessions to get the results you want. Internal stains, on the other hand, won't respond to professional teeth whitening. This includes stains caused by using antibiotics for long periods of time or exposing your teeth to excessive amounts of fluoride. Teeth whitening also won't whiten dental restorations such as dental filling, crowns, or veneers.
Intrigued? Call today!
Are you ready to brighten your smile and want to turn to our Sayreville, NJ, dentist for professional whitening treatment? If so, call Personalized Dentistry today at (732) 721-3311. We will be happy to schedule your free consultation to find out if teeth whitening is right for you.